Below are the locations of many macrophyte and microalgal collections and some microalgal inventories. If you have herbariums or if you carry out inventories of micro- and/or macroalgae or are responsible for citizen science projects on freshwater or marine algae, you can contact the French Phycological Society.
Collection of macrophytes
For centuries naturalists have collected and put in herbariums algae that have been preserved until today. These herbarium plates constitute a real scientific treasure, they are the witnesses of the floristic diversity being able to date sometimes of more than 300 years. These collections are spread all over the country. Here are the sites where old and current herbariums are preserved. Many herbaria are indexed internationally in the Index Herbariorum.
Muséum National d'Histoire Naturelle – Collections de Cryptogamie (PC)
Muséum d'Histoire Naturelle de Toulon et du Var (TLON)
Muséum d'Histoire Naturelle de Nice (NICE)
Muséum d'Histoire Naturelle d'Aix-en-Provence (AIX)
Muséum d'Histoire Naturelle d'Avignon (AV)
Muséum d'Histoire Naturelle de Marseille
Musée Océanographique de Monaco
Université de Montpellier II (MPU)
Université de Nice Sophia Antipolis
Université d'Aix-Marseille -Institut Méditerranéen d'Océanologie (HCOM)
Jardin Botanique de la Villa Thuret (VTA)
Université Pierre et Marie Curie -Laboratoire Arago Banyuls (ARAGO)
Sorbonne Université,-Station Biologique de Roscoff (SBR, SU)
Université de Caen (CN)
Muséum National d'Histoire Naturelle-Marinarium de Concarneau, (CO)
Université de Bretagne Occidentale, LEMAR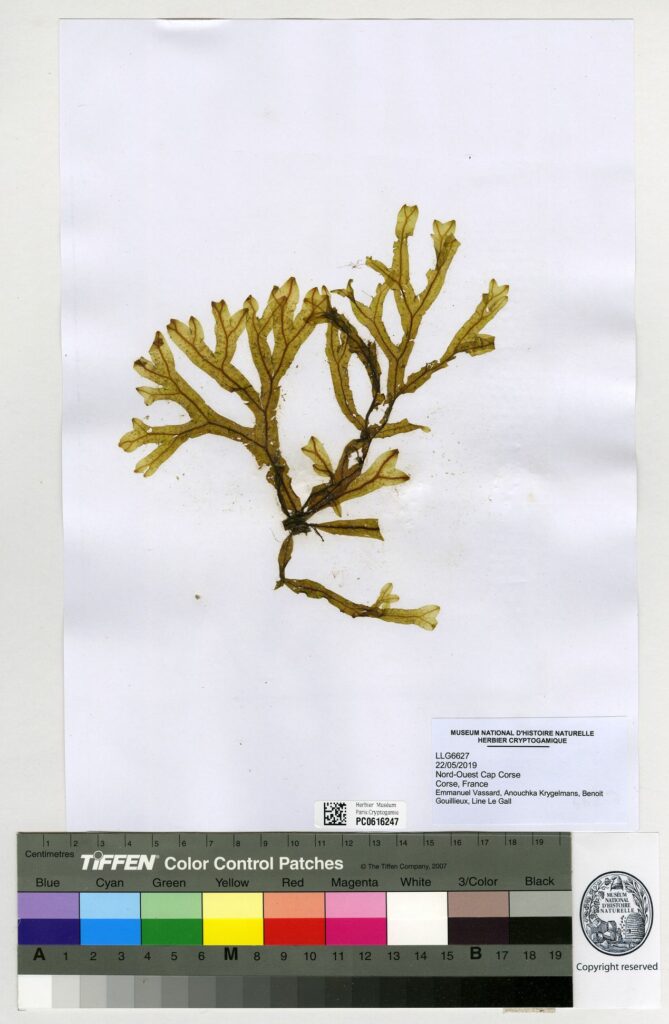 ---
Collections of microalgae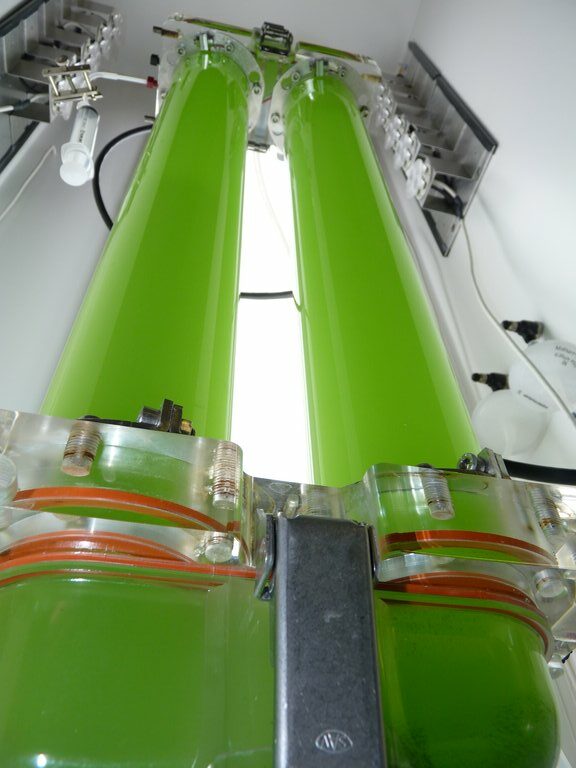 ---
Inventories
---
Citizen science projects